The weight of the World, lies on their shoulders...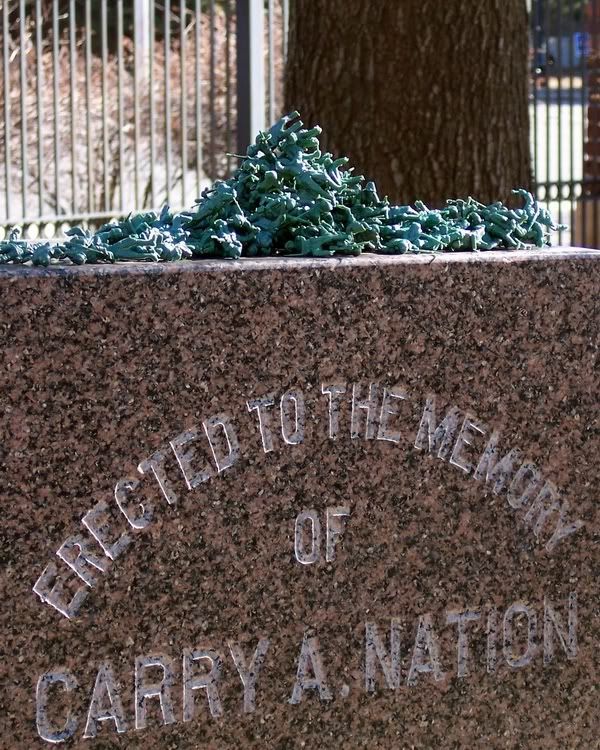 Send more troops...
When I make a drop zone, it is generally in a place that is out of the way of high volume foot traffic. This prevents the soldiers from being kicked around out of their piles. I have noticed that there are a lot of sculpture bases like the one above that are made out of granite. These bases are missing their sculptures and make great places to deploy the plastic toy soldiers. Text and other objects are not really thought out about much until I get back to a computer to edit the photos.
I sort of like to approch this work with a playful attitude and read into the work later so that something that I did not think of or intend in the documentation process is extrapolated. I think a person becomes complacent with everyday life. You read one thing one way or you expect to be told something that is valid from a reliable source. You can only become complacent for so long until you are exposed to synchronicity.